Vehicle Tracking

Mtrack Company Ltd gives you an opportunity to control and monitor the real time movements of your vehicle at your own convenience either via SMS tracking to Locate it, Start and Stop the engine or via Online tracking by watching it's movements live...... Read More

Motorcycle Tracking

We offer tailored motorbike tracking options to suit a range of bikes to improve motorcycle security, reduce insurance premiums and offer you peace of mind so that in the event of theft, the police will be able to find your bike..... Read More

Container Tracking

Our container tracking solution features several sensors that can operate simultaneously, giving you the ability to fully protect your containers remotely. You'll be notified if there's damage or a blow to the container.... Read More
Fleet Management

Mtrack Company Limited has a Fleet Management System powered by a comprehensive GPS-based advanced telematics system designed for tracking and managing fleets of over 50,000 vehicles..... Read More

Fuel Monitoring

Fuel siphoning is probably one of the biggest challenges that transporters experience. With our fuel monitoring system, you do not have to worry anymore. The system tracks the precise amount refueled/siphoned and the location in real time..... Read More

Other Services

Mtrack Company offers a range of other services, including, Digital Speed governors supply and installation, Reverse camera and Parking Sensor system installation, Alarm system installation....Read More
Welcome to Mtrack Company Limited
Mtrack Company Limited is a Kenyan vehicle tracking company that provides tracking solutions to meet vehicles security challenges for both individuals and companies. We conduct business in East and Central Africa.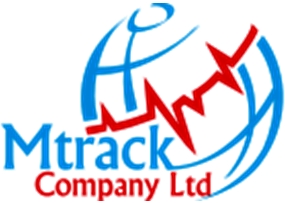 At Mtrack Company Ltd, we understand that there are many reasons as to why an individual or a company may want to track their vehicles though the tracking industry in Kenya is a field that has already had its share of controversies. Securing your vehicle is about more than just installing the tracking device: Integrity, Transparency, customer understanding and sheer determination to satisfy the customer, all define whether a solution really works for you.
We have a fantastic range of services including all aspect of vehicle security and remote fuel monitoring, which gives us the scope to deliver different solutions to meet our clients' security needs. In addition, we have a proactive team of experienced professionals, who value the safety of your vehicle or motorcycle and are focused on not just giving you the services, but also the solutions which will work beyond your expectations.
No matter the size of your fleet, we can offer you unique, innovative and effective vehicle tracking, fleet management and Remote Fuel Monitoring solutions enabling you to locate and manage your vehicles via Maps (Google) and SMS at the comfort of your home, office or from anywhere in the world.
Our Contacts
Email:
info@mtrack.co.ke
sales@mtrack.co.ke


Mobile:
+254 728 893 057
+254 700 002 492


Telephone:
020 2390985